And back to food :) What can I say...we love food! Jeff wanted donuts on Saturday morning, so he did some research to find where to get the best ones in the area. He found Do-Rite Donuts. They were really good. EXPENSIVE, but really good. I think my favorite was the boston cream pie. I also liked the old fashioned with chocolate. Let's face it, I liked almost all of them. I just love donuts!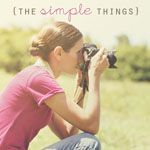 I figure that since this is my last post about Chicago I should talk about The Wit, which is the hotel we stayed at. This hotel had a few things going for it, however there were more things that made it a place that we will never stay at again. Why, you ask? Well,
Things that were great about the hotel:
Location - Perfect! It's located on the corner of Lake and State Street in downtown Chicago.
Cleanliness - Also, very nice. The only exception to this was that they would leave room service trays in the halls for a couple of days before they picked it up. They actually did this a couple of times.
Design - Very nice. Totally upscaled. We loved the chandeliers in the lobby.
Why we will never stay there again...